We use a client-centric process focused on pursuing specific milestones we create together. Our comprehensive process is designed to help identify your needs, implement your strategy and monitor it to help you stay on course. These costs can either be billed to you or be deducted directly from the accounts we manage.
Below is our fee schedule: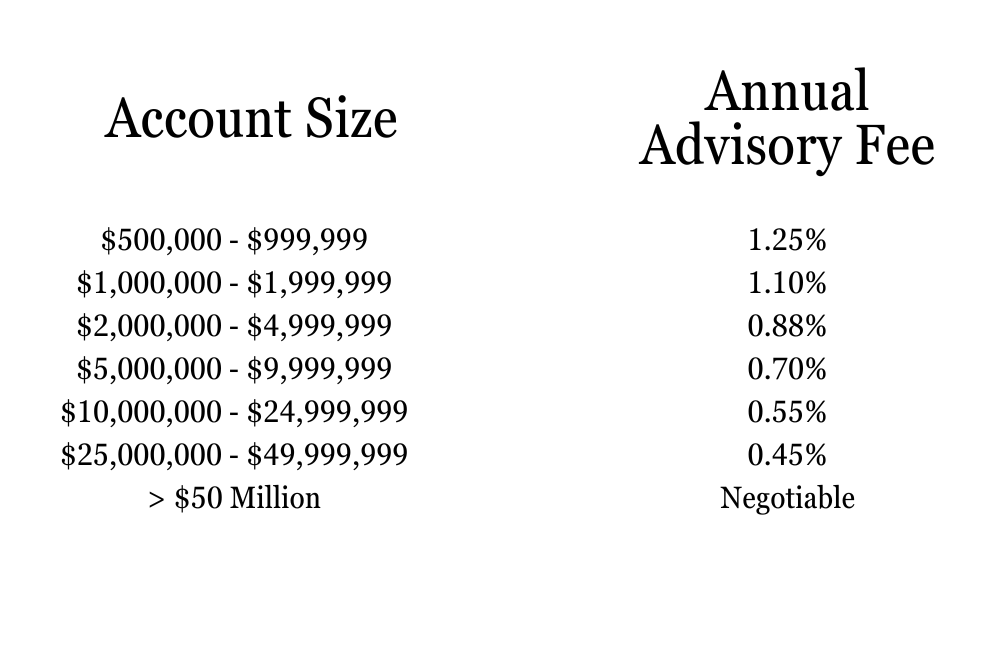 We are available to review your plan and discuss questions; it's our passion to help. There are no extra charges for phone calls, emails, or meetings when you are a client. In addition to our immediate services, this fee covers 24/7 access to your accounts, consistent advice, access to our e-newsletter, client appreciation events, seminars (virtual and in-person), and monthly market updates sent to you via email. We also understand that legacy planning is important and we like to support that effort by offering a complimentary consultation for your child or grandchild.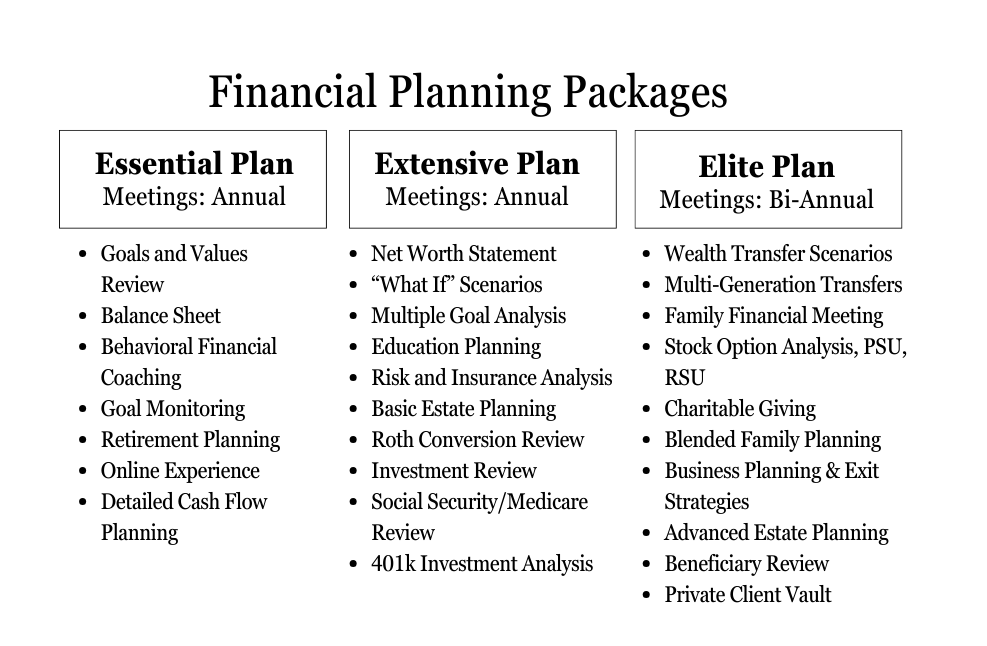 In some cases, we accept client engagements on an hourly basis. This may be for a "second opinion" for the purpose of reviewing an existing plan, or to address specific issues that do not require a financial plan. We've helped track down old life insurance policies, review retirement plans (401ks, 403bs, etc.), consolidate old stock certificates, value and title/retitle/claim old savings bonds, analyze real estate purchases, and a variety of other services under this type of arrangement. We accept these consultations based on a case-by-case basis that varies based on our availability and whether we think can provide the outcome you are seeking. The cost for this is $250 per hour with a minimum of three hours. If you have any questions about costs, fees, rates, commissions, or what you pay, please ask.
The amount of the fee will be determined after we have reviewed the complexity of your situation and the areas of your financial life you wish to be addressed. The fee covers the plan design and twelve months of follow-up service, including all meetings and phone calls as needed. Most of our clients choose to renew their contract with us annually in order to retain our services and take advantage of our supervision of their financial affairs on an on-going, proactive basis.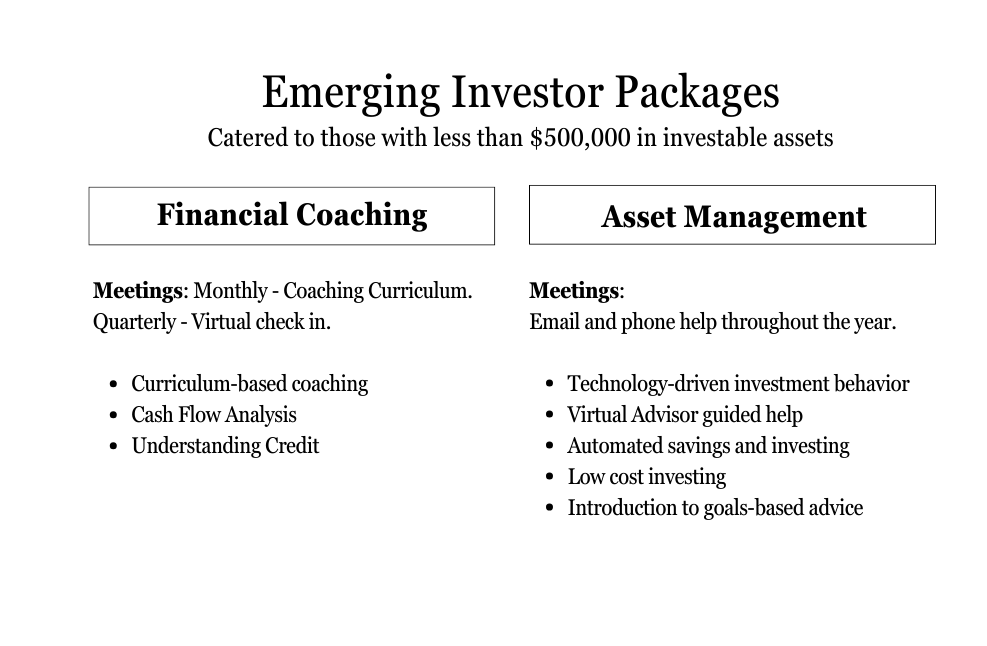 This information was developed as a general guide to educate clients and is not intended as authoritative guidance or tax or legal advice. Each plan hsa unique requirements, and you should ocnsult your attourney or tax advisor for guidance on your specific situation.
We offer non-core services on a case-by-ase basis. These services, while comprehensive in their respective focuses, are more suited for specialized advice scenarios. the referenced feed are for estimated purposes only. All fees are discussed nd agreed upon in writing, including charges.
Securities offered through LPL Financial, member FINRA/SIPC. Investment advice offered through InVestra, a registered investment advisor and separate entity from LPL Financial.
Let's begin to build a plan for prosperity