At any given moment, you face a variety of risks: risks to your life, to your health, to your business, and ultimately to your finances. Most of these risks cannot be eliminated, but you can act to provide safeguards against the resulting financial losses. We must review all risks and measure your ability to assume them or transfer them.
Life is a beautiful, unpredictable journey, and while we can't predict the future, we can plan to protect it. Life insurance isn't just a piece of paper; it's a promise to your family. It's the peace of mind knowing that if life takes an unexpected turn, your loved ones won't be left in financial turmoil.
In our quest to elevate your financial future, we understand the importance of holistic risk management just as much as wealth accumulation. As they say, it's not only about what you make but also about what you keep. Everyone has insurance on assets such as automobiles, boats, homes, and rentals. However, it's worth noting that most clients have not fully optimized these packages to ensure proper coverage and the most efficient pricing. We recognize that the process of shopping for insurance policies and considering a move to a new carrier may seem time-consuming and cumbersome.
Key Man insurance is the safety net that keeps your business sailing smoothly, even in stormy weather. When a vital team member, often a key executive or founder, is unexpectedly unable to continue their role, it can rock the boat financially. That's where Key Man insurance steps in, providing the necessary funds to keep operations afloat during a transition. Partnering with a wealth manager to set up this crucial insurance ensures that your business is well-protected, offering peace of mind and financial stability in the face of unexpected challenges.
What if an injury or illness prevents you from working? Disability insurance is your financial safety net. It ensures that even if you can't earn your regular income, your financial plan remains on track.
We all dream of a long, healthy life, but it's wise to prepare for the possibility of needing long-term care after your golden years. Long-term care insurance (LTC) helps protect your savings and assets, ensuring you receive the care you deserve without depleting your life's work or worse, forcing you to go broke in order to pay.
Keep in mind that none of these safeguards are truly effective without a well-crafted financial plan; it is the glue that holds it all together. It's your blueprint for managing risks, achieving your goals, and securing your financial future. So, let's begin the conversation, starting with your dreams, your goals, and your life's adventures. Together, we'll create a financial plan that's as unique as you are, because at InVestra, we're not just Wealth Managers; we are your partners in navigating life's financial journey.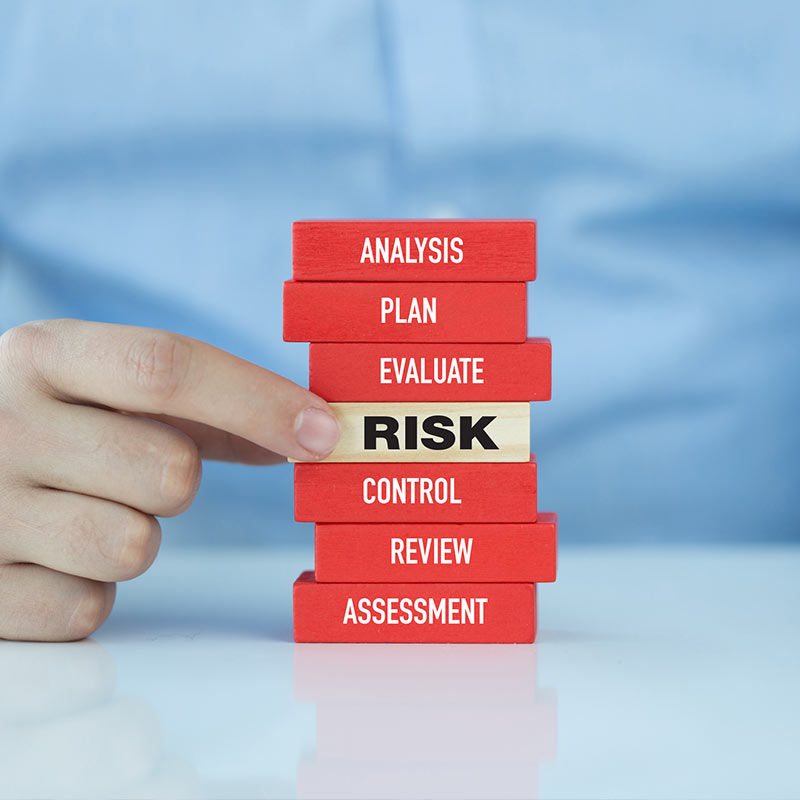 Risk. It's Always Present.
Risk management is an important part of any strategic financial plan. Let InVestra help you see the pitfalls and unforeseen circumstances before you endure them. The best way to get through a problem is by avoiding it all together.
Let's begin to build a plan for prosperity