Our Wealth Managers understand the gravity of the fact that you have spent a lifetime working diligently to build wealth in pursuit of financial independence. Estate Planning is quite simply about the accumulation, preservation, and subsequent transfer of that wealth to your children, their children, and so on for generations. InVestra provides the means of developing and implementing the master plan that will facilitate the distribution of your wealth to your loved ones and provide for the future well-being of the ones you care about the most. Meticulously customized and designed, our estate plans can help minimize taxes while you are alive, reduce estate taxes and minimize probate fees after your passing, and ensure that your assets get to your loved ones and dependants as quickly and efficiently as possible. InVestra can even help future generations effectively manage your family's wealth.
Your Wealth Manager will guide you through the intricate landscape of Estate Planning by facilitating connections with other specialists, such as estate planning attorneys and accountants. These connections are essential because estate planning often involves intricate legal processes, intricate tax considerations, and complex documentation.
By collaborating with our team of specialists, our Private Wealth managers are able to ensure that each of our clients receives advice tailored intricately to their unique circumstances. Wealth Managers act as the bridge between the client's financial goals and the legal intricacies, ensuring a comprehensive estate plan that can safeguard their legacy and assets for future generations. This teamwork is a testament to the holistic approach to wealth management that we utilize, which prioritizes the client's best interests and long-term financial security.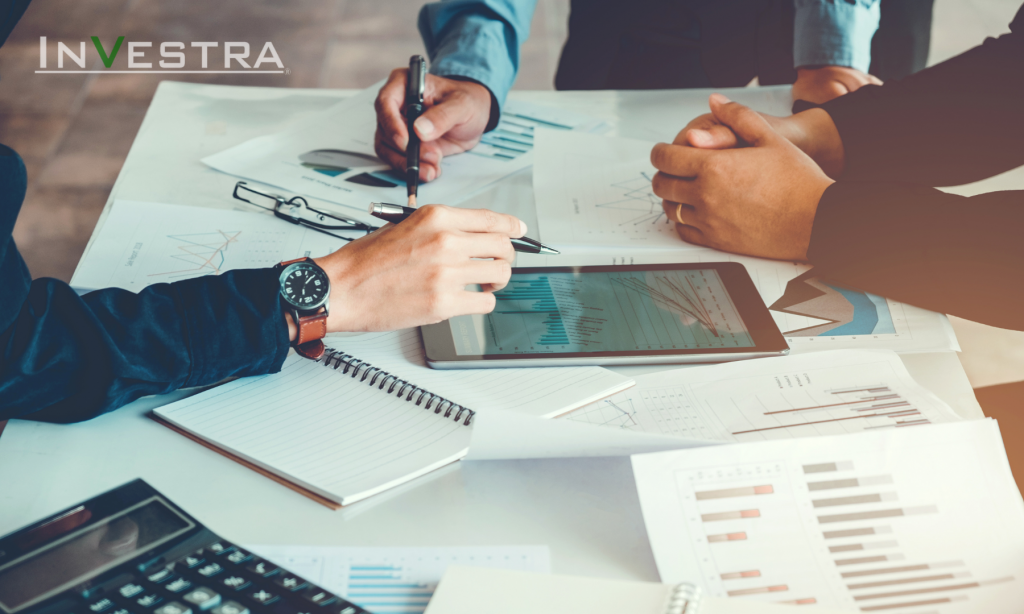 Estate planning is considered an essential part of any sound financial plan. Reaching beyond simply the transfer of wealth, it can also provide crucial guidance for other important needs, including:
Children who are minors or who have special needs
Spouse that is financially inexperienced, uncomfortable or incapable of handling financial matters
Business owners
Property owners in more than one state
Intent to contribute to charity
Special property such as artwork or collectibles
Privacy concerns
Avoidance of probate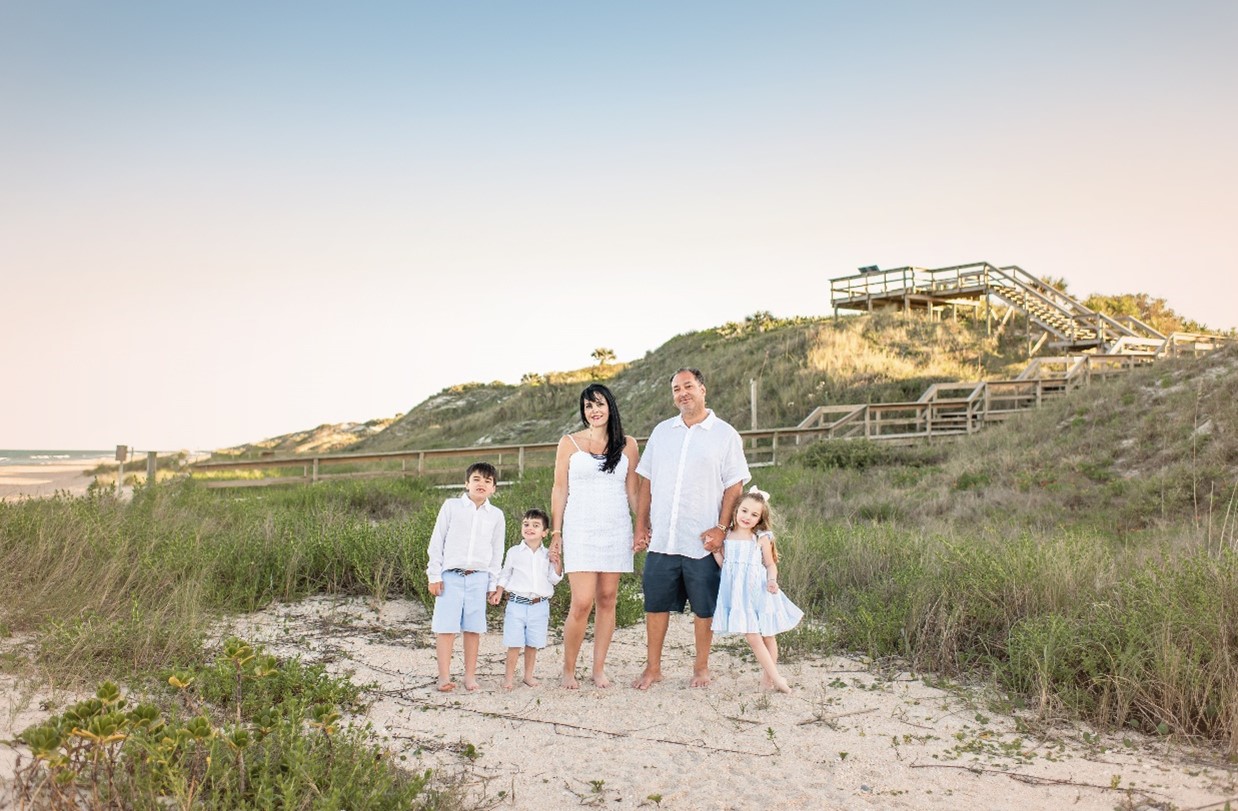 Planning for Your Loved Ones
InVestra understands that planning your estate may not be a comfortable discussion, so let our Wealth Management Professionals help you to get through it in a dignified and orderly fashion.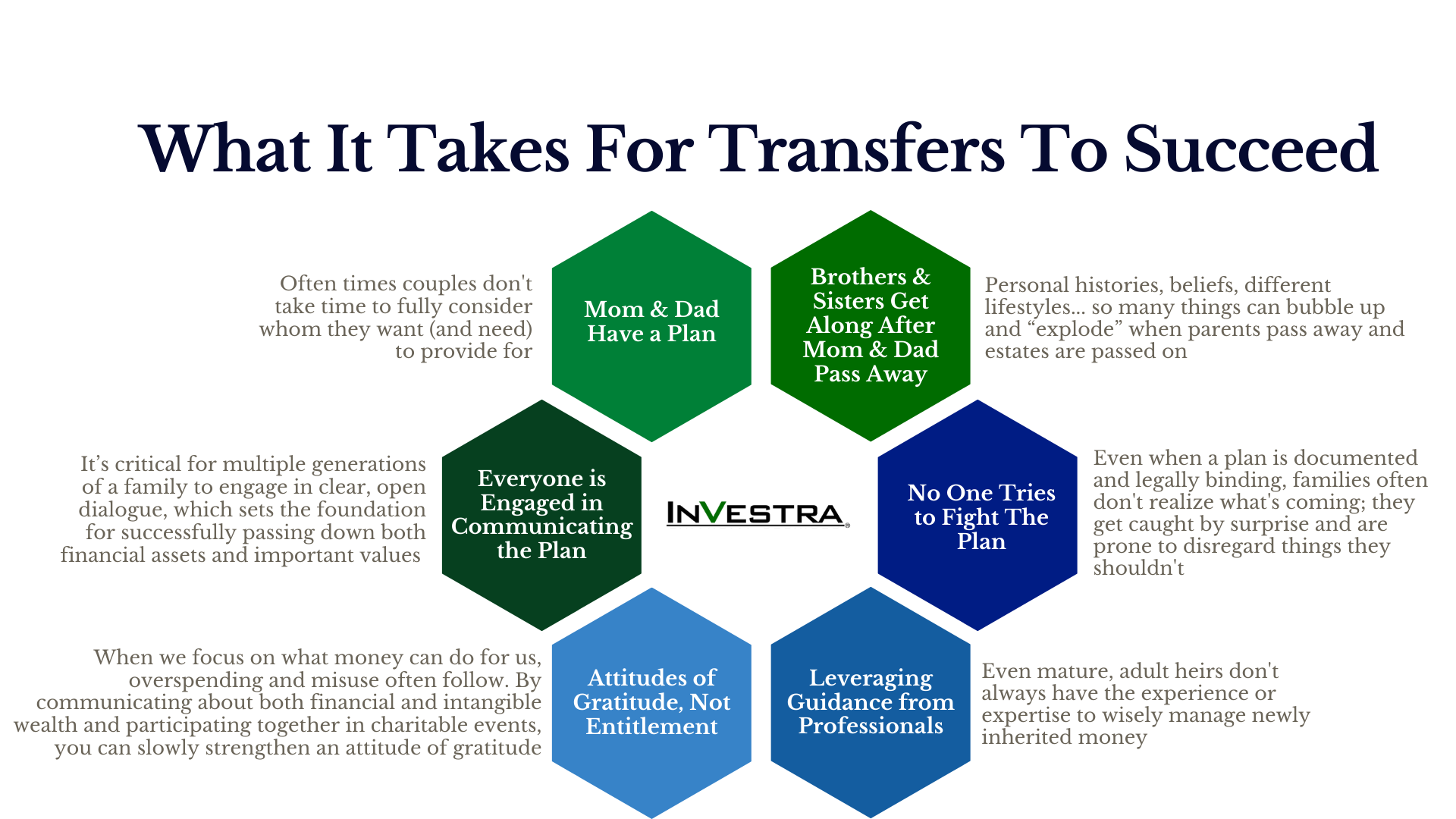 Comprehensive Estate Planning: Beyond Wealth Transfer
It's not easy to navigate the complexities of family wealth, but with open communication and the guidance of a trusted Wealth Management Professional, you can begin these important conversations and help set your family up for wealth transfer success. InVestra can help with these critical areas in the transfer of your wealth:
Estate planning
Gifting
Charitable giving
Trust services
Succession planning
Family investment planning
Education planning
Tax planning
LPL Financial and InVestra do not offer legal advice or services.
Let's begin to build a plan for prosperity